the band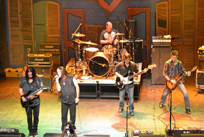 Contraflow is the ultimate Arena Rock Tribute. An exciting cover band on the New Orleans area music scene, specializing in 70's and 80's radio hard rock, or as they like to call it, "Good Big Rock."

The band features lead vocalist Derrick LeFevre, Joey Pitcher on lead guitar/vocals, Christopher Pons on lead guitar/vocals, RL Marix on drums, and Jesus Jones on bass - all with years of stage experience, dedicated to doing justice to the music they grew up loving. The result: A refined, yet heavy-hitting sonic and visual rock experience. No gimmicks. This band lets the music do the talking. It's Good Big Rock.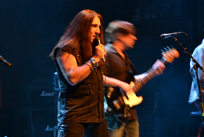 See the Shows page for a list of upcoming performance dates as well as some of the many pas venues/events Contraflow has performed.